explore destinations unknown
Anza-Borrego Desert – California
At 600,000 sq miles, this is the largest state park in California.  Framed in by by mountains on all sides, the area is an anchor in the Mojave and Colorado deserts Biosphere Reserve. While summer temperatures can reach as high as 125 degrees, the winter season has very seasonal day temperatures and with its close proximity to San Diego, pleasant weather day trips are possible.  Many geological features make exploring the washes and rock formations one of the major attractions of the park.  Abundant flora and fauna can be found year round, most tourism occurs with the spring wildflowers coming into bloom after winter rains.          
Mojave Preserve – California
Located between Los Angeles and Las Vegas, this 1.6-million-acre park is full of adventure to those willing to explore its many different faces.  Easily accessible for those wanting to make a day trip, while more rugged roads such as the Mojave Trail, await those willing to wander out into the vast open desert.  A ghost town, sand dunes, volcanic formations and the largest Joshua tree forest in the world, there are no shortages of sites to visit.  This area boasts some of the darkest night skies in California, a true star gazer's paradise.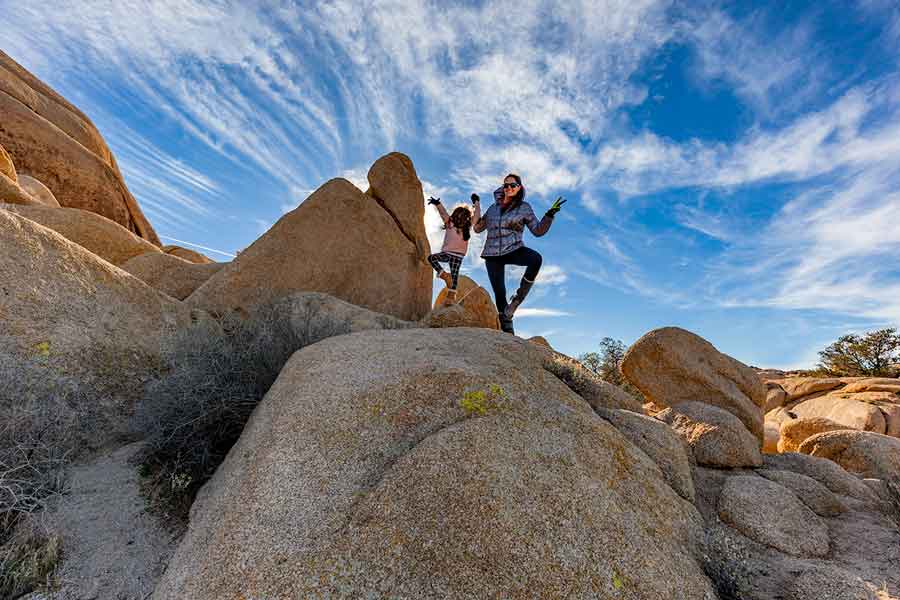 Two distinct desert ecosystems, the Mojave and the Colorado, come together in Joshua Tree National Park. A fascinating variety of plants and animals make their homes in a land sculpted by strong winds and occasional torrents of rain. Dark night skies, a rich cultural history, and surreal geologic features add to the wonder of this vast wilderness in southern California. Come explore for yourself.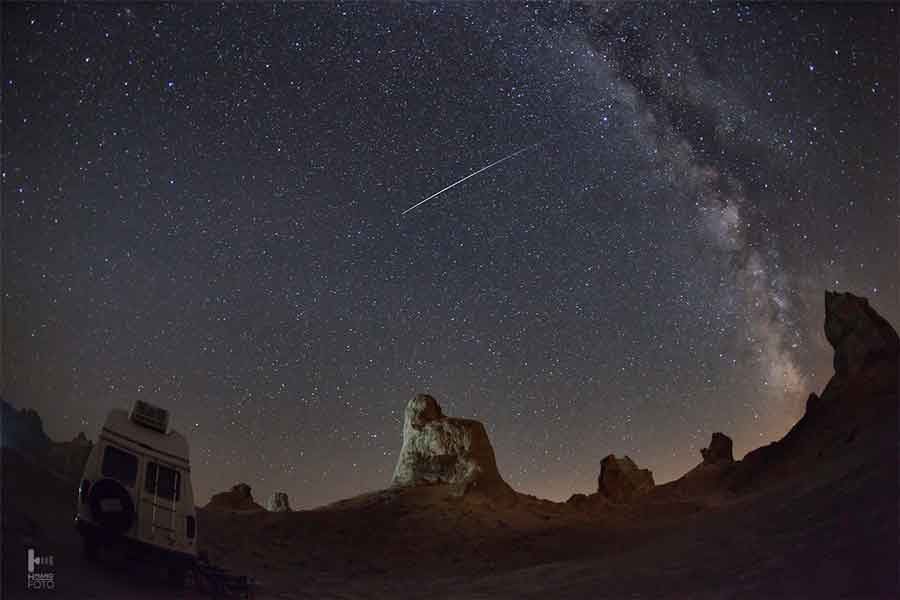 Trona Pinnacles – California
The Trona Pinnacles are a unique geological features in the California Desert Conservation Area. The unusual landscape consists of more than 500 tufa spires, some as high as 140 feet, rising from the bed of the Searles Dry Lake basin. The pinnacles vary in size and shape from short and squat to tall and thin, and are composed primarily of calcium carbonate (tufa). The Trona Pinnacles have been featured in many commercials, films, and still-photo shoots.
Alabama Hills – California
The Alabama Hills are a formation of rounded rocks and eroded hills set between the jagged peaks of the Sierra Nevada and the geologically complex Inyo Mountains. Both geologic features were shaped by the same uplifting occurring 100 million years ago. Visitors enjoy touring film sites, photography, rock climbing, exploring natural arches, and viewing the swaths of wildflowers that bloom every spring. Horseback riding and mountain biking are popular activities.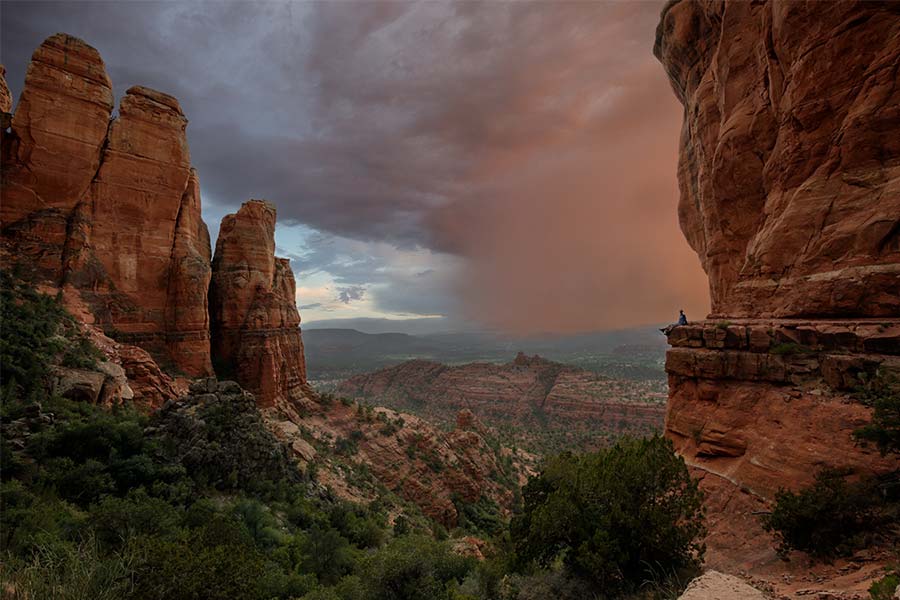 Multi-hued stone formations jut upwards from the high desert floor creating a vivid, mesmerizing setting that changes hourly with the light. When USA Weekend compiled their Most Beautiful Places in America list, Sedona claimed the top spot.  Surrounded by 1.8 million acres of national forest land, visitors have instant access to recreational activities. Trails for hiking and biking, along with bouncy jeep tracks, weave among the bristling forest of pinnacles, spires, buttes and domes. Yet, you're never far from the indulgences of town.
"Grand" doesn't begin to do this canyon justice. Measuring approximately 277 river miles in length, up to 18 miles in width and a mile deep, this massive chasm in northern Arizona truly a natural wonder. For six million years, the Grand Canyon has expanded with the help of the mighty Colorado River, and for centuries, people from all over the globe have traveled to gaze out over its red and orange grandeur. Managed by the National Park Service and officially designated as a UNESCO World Heritage site, the Grand Canyon leaves its approximately 6 million visitors per year awestruck.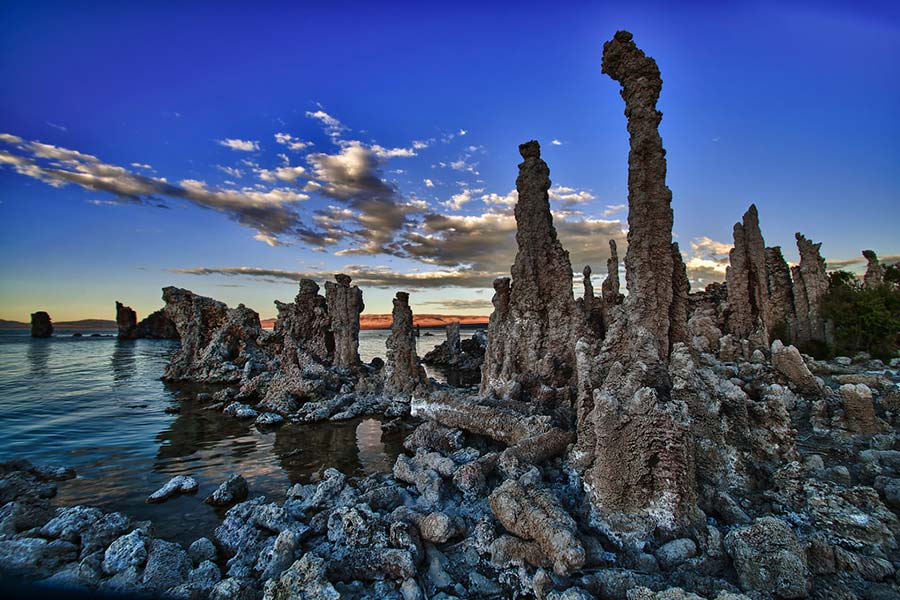 Mono Lake Tufa Natural Reserve
An amazing experience for those that happen to be in the Mammoth lakes area, Mono Lake lies just off Highway 395, 13 miles east of Yosemite National Park, near the town of Lee Vining, California.  Mono Lake is a majestic body of water covering about 65 square miles. It is an ancient lake, over 1 million years old — one of the oldest lakes in North America.  The tufa towers, similar to those found in Trona Pinnacles, rise majestically out of the lake and surrounding shoreline and are accessible year round based on conditions.
Get $50 Off Your First Trip
Community starts with a connection.